WELCOME THERE!
ABOUT DR. ALI HUSSAIN
Dr. M A Hussain is a highly respected and regarded medical practitioner with interest in cosmetic surgery practicing in Brisbane. His considerable experience of 15 years of surgical practice has predominantly focused on Plastic and Cosmetic Surgery in both the UK and Australia.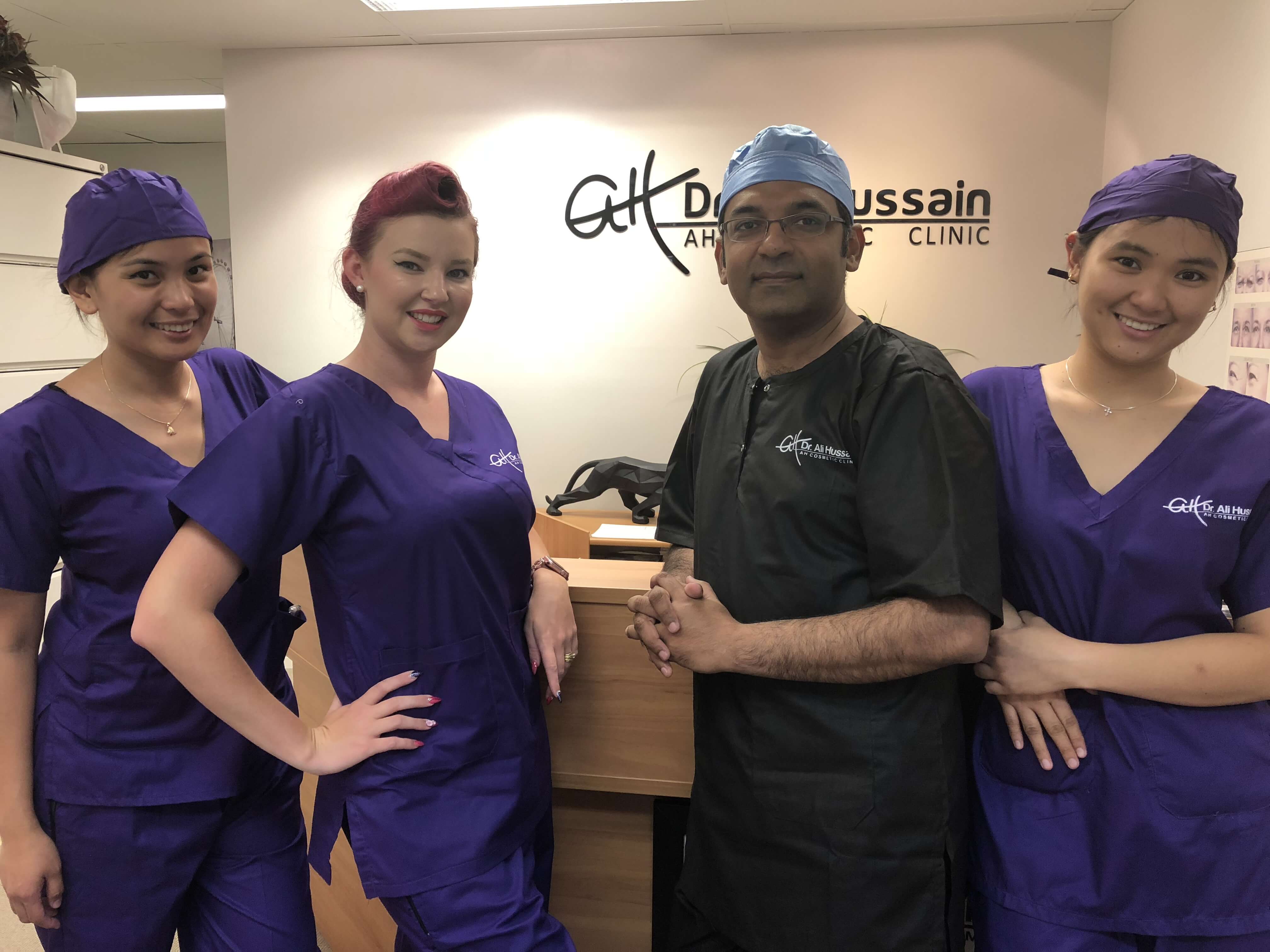 About us
Watch the video about our clinic
AH COSMETIC CLINIC
Our primary goal is to help our patients through the power of cosmetic surgery to gain confidence and become a better person in the most safe, effective and appropriate procedure for them.
reasons to choose us
why choose us
You will have a 24 hour contact with our team post operatively.
Dr Ali Hussain sees you for all your pre and post operative consultations. Instead of nurses doing the dressings in the post operative period, Dr Ali Hussain takes pride in seeing all the post-operative patients himself and doing the dressing changes himself.
When you choose to have a surgery with us, all your post-operative visits will be covered with no extra costs.
OUR GALLERY
BEFORE & AFTER GALLERY
DR ALI HUSSAIN'S PATIENTS
Cosmetic surgery team is dedicated to providing our
patients with safe treatment
REQUEST A CONSULTATION
WOULD YOU LIKE A CONSULTATION?