They're a nuisance popularly associated with the spread of disease, but flies have helped save the hand of an injured man who was stranded after his ute rolled over on a farm paddock.
The elderly man died from unrelated causes a few weeks after the accident last year, but Canberra Hospital doctors say the incident highlights the potential use of maggots in the treatment of wounds. Details of the case have been published in an international medical journal.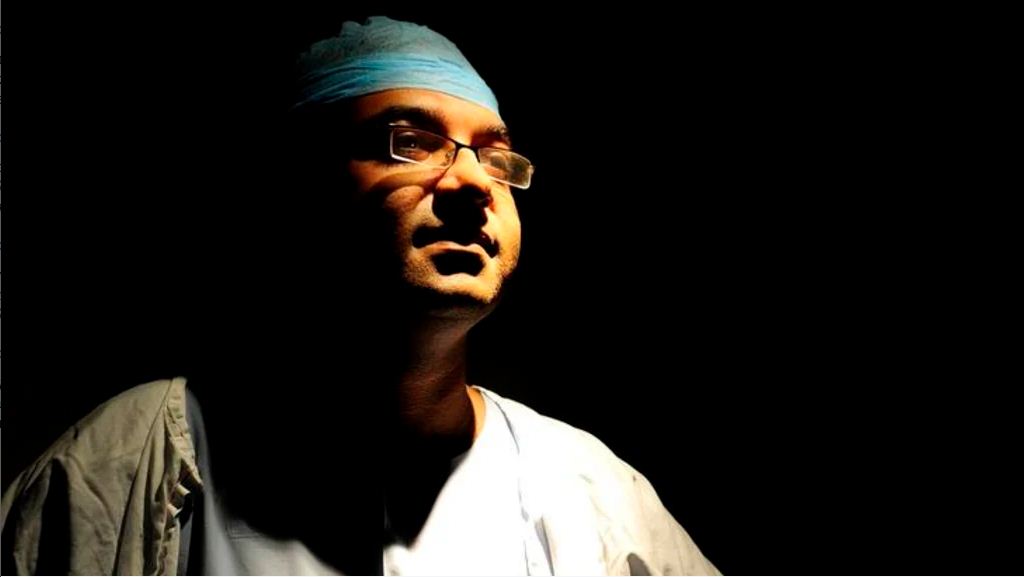 Doctor Muhammad Ali Hussain, senior registrar of plastic surgery at Canberra Hospital.
After suffering a crush injury in the accident, the 80-year-old man wrapped his bleeding hand in cloth and began walking to a friend's house for help.
He stopped for a rest and lost consciousness before being found by a farmer two days later and taken to Canberra Hospital suffering from hypothermia.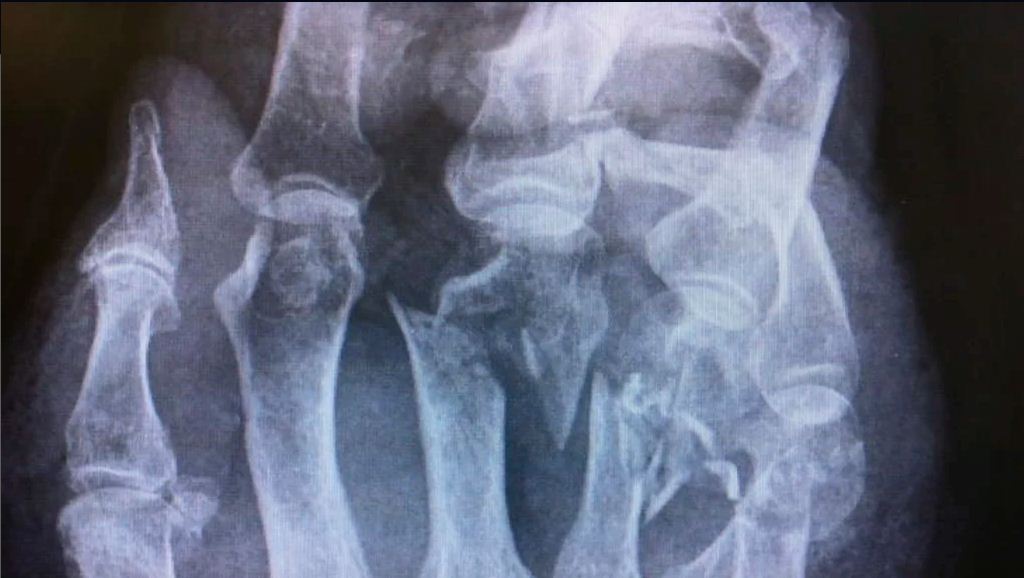 An x-ray of a hand which was saved by maggots. Source: ACT Health Directorate.
When the injured hand was unwrapped in the emergency department, it was visibly infested with maggots.
Senior plastic surgery registrar Muhammad Ali Hussain said medical staff had initially assumed that the badly injured hand could not be saved.
S"We were thinking he would not survive," Dr Hussain told The Canberra Times.
"We were thinking should we straight away amputate the hand.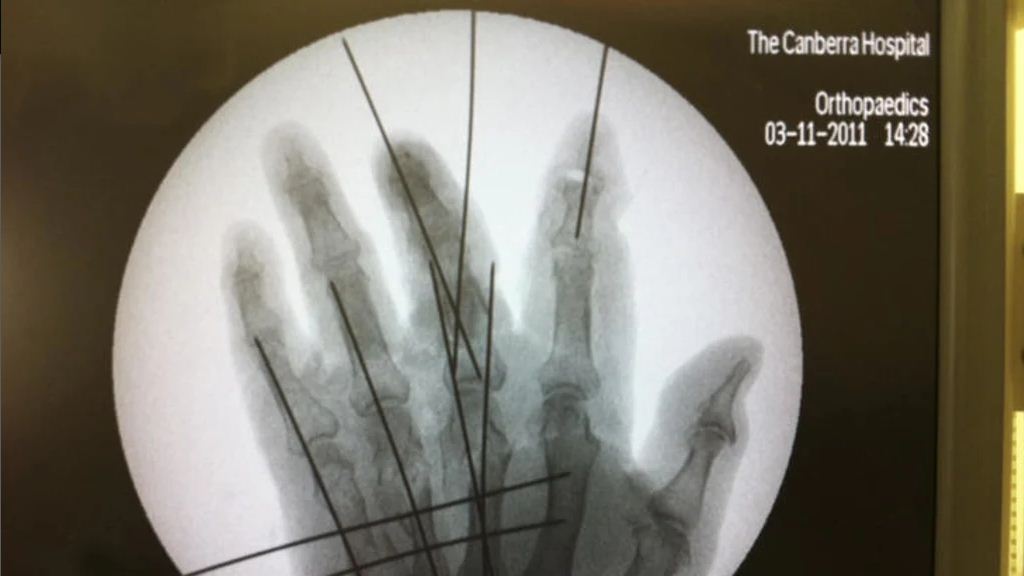 Hand x-ray.
"But this was quite an unusual injury so I said, 'we'll take him to theatre and see'. "
Dr Hussain and his colleagues discovered that instead of exacerbating the injury, the maggots had played a protective role by eating damaged and possibly infected tissue.
The maggots were washed out using hydrogen peroxide during a procedure in which some theatre staff were understandably hesitant about participating.
"It was quite a difficult scenario where maggots were going all the way around in the theatre,"' Dr Hussain said.
The last dozen or so maggots were picked out before the patient was taken to the intensive care unit, where maggots escaped from his nose and mouth.
Another two rounds of surgery were required over the next two weeks to clean up the wound, wire up dislocations and conduct a skin graft.
Dr Hussain said the man's condition improved rapidly and he was regaining the use of his hand before he died from other causes.
"The hand was quite good and he was quite surprised as well," Dr Hussain said.
"With this sort of injury it normally takes a lot of physio and a lot of exercise before it becomes a normal, functioning hand."
'Maggot use in medicine was pioneered by American doctor William Baer who observed that they had saved soldiers in World War I from wound infections.
British-trained Dr Hussain said medical maggots were sometimes used to treat wounds in the United Kingdom.
"If you have a long-standing wound ulcer or any foot ulcers or pressure sores we basically use maggots ourselves so they can eat the dead tissues," Dr Hussain said.
"Over here I'm told it's very expensive to buy the maggots and then it's difficult to keep them in a place and keep them alive for whenever a patient needs them."
Dr Hussain moved to Canberra from Birmingham last year.
He said overseas colleagues were amazed that Australia's size made it possible for somebody to be injured in a car accident and not be found for several days.